North Brother 4151 ft
---
How is it possible I'd never been to Baxter State Park before this hike? I don't know! It seems tragic, a kid from Maine never seeing this place. It's a haul to be sure, a solid 4 hours from Portland to the Togue Pond Gatehouse at the southern end of the park, but once you're there… wow.
My adventure to the north began with a camping trip in the KI Jo-Mary Forest and a hike to Gulf Hagas aka the Grand Canyon of Maine. Baxter State Park was another hour north, and I had my eye on North Brother, one of three 4000 footers in Baxter. I knew I'd be back for the Katahdin peaks at the end of my 100 Mile Wilderness adventure, but I wasn't sure how I was going to tackle the third peak in the park. The trailhead for North Brother is separate from the Katahdin trails; they can't be summited together.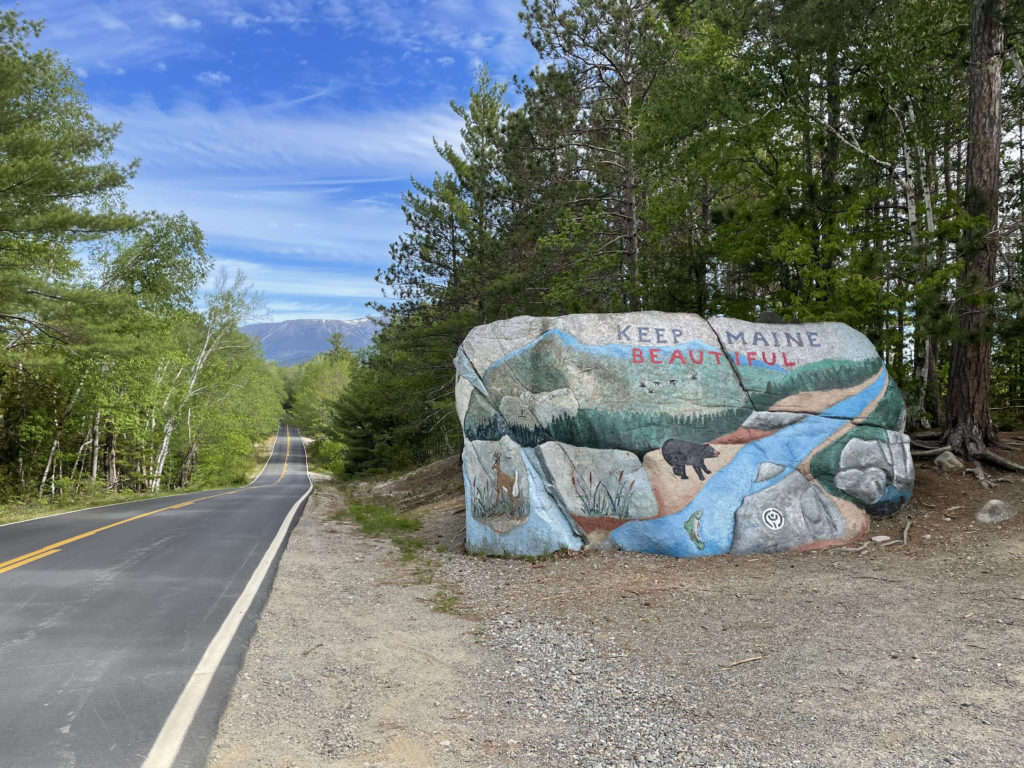 Making the most of already being 3 hours north of Portland, I drove from the campsite up to Baxter. The Marston trailhead is another 40 minutes past the Togue Pond Gatehouse on the dirt Park Tote Road. I was there before Memorial Day and on a weekday, so I had no problem getting a spot at the trailhead. Had I been hiking Katahdin, a parking reservation would have been wise. Baxter turns away hundreds (maybe thousands) of would-be Katahdin hikers every summer because the parking areas fill up. If you're planning a Katahdin summit, you can reserve a parking spot online for $5, up to three spots every month. Entry to the park is free for Mainers; out-of-staters pay $15.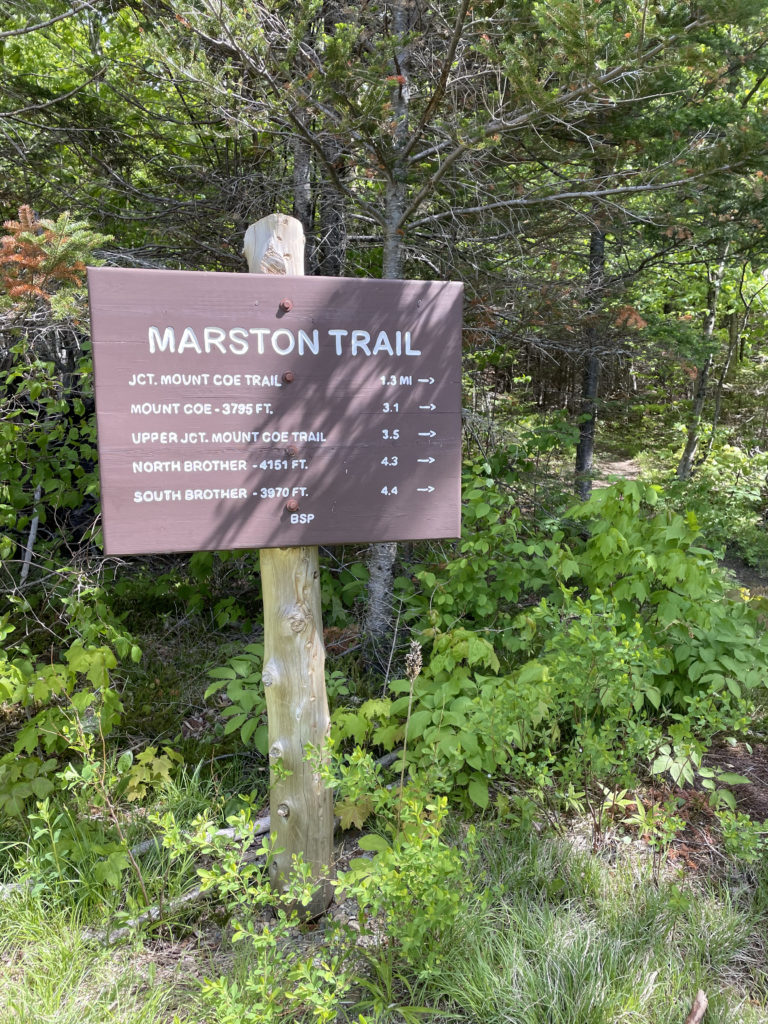 Another really important Baxter State Park fact: Pets are not allowed anywhere in the park. That means dogs. No exceptions.
After parking at the trailhead, I headed toward the junction of Mt. Coe. The Marston Trail follows a brook, crossing several times and climbing steadily until the junction of Mt. Coe Trail at 1.3 miles. I hadn't planned to take the counterclockwise Mt. Coe route, but it was a beautiful day and I was feeling ambitious. It was fortuitous that I decided to climb up Mt. Coe, knowing nothing about it. The trail goes directly up a huge slide of wet granite slabs and loose gravel, which would have been awful to descend.
This was a good reminder to me that even as an experienced hiker, I still need to look before I leap, so to speak. Would I have made it down the Mt. Coe slide in one piece? Probably. Would it have been worth risking the alternative? No!
Hiker term: slide
An area where soil and growth have been washed away by a landslide, exposing bedrock.
At 4.5 miles, a spur trail leads to the summit of South Brother (3970 ft). I skipped that view and headed onward to North Brother. The Mt Coe trail reconnects with the Marston Trail for another mile to the summit, much of which is traveled in an active stream bed followed by a stretch of open boulders above the treeline.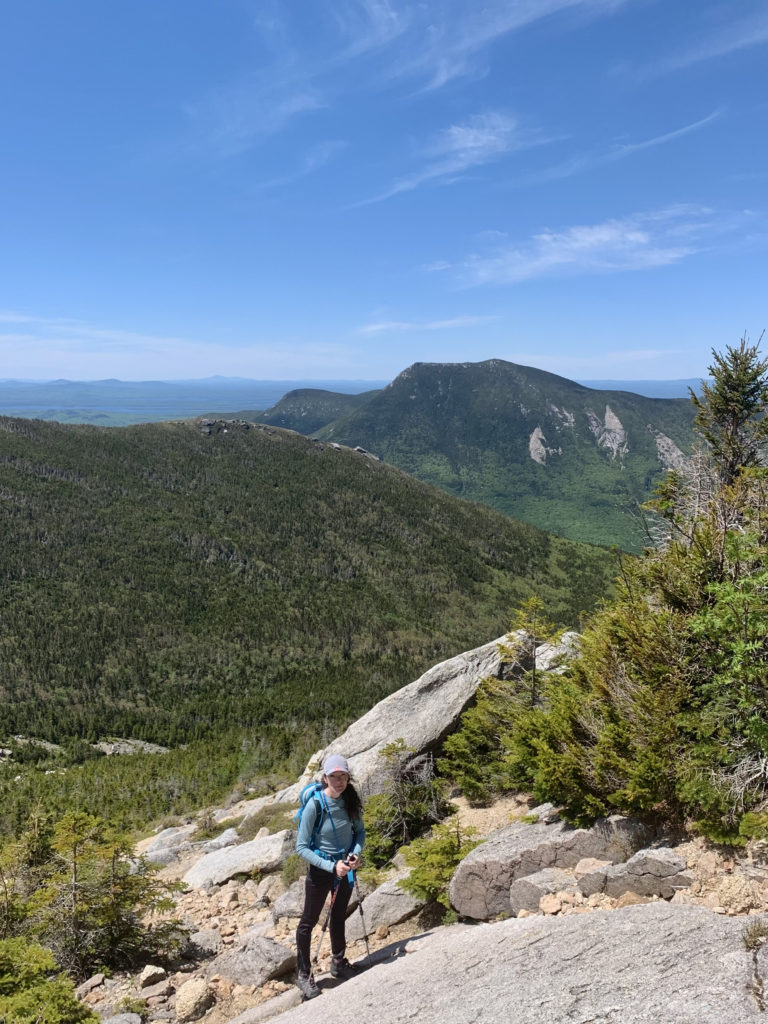 At the summit, there is a stunning view of Katahdin's western slope and the vast reaches of Baxter State Park. At over 200,000 acres, this park is in a league of its own. It's no secret I am a huge fan of the White Mountains. I consider the Whites to be my hiking home base. But from most of the summits there, you can see hints of humanity. Snaking roads, cell towers, AMC huts. From the top of North Brother, there is nothing but wilderness as far as your eyes can see. Mountains, hills, lakes, and forest, an endless sea of green and blue. It is these moments, standing so small in such a big world, that allow our perspectives to shift and our priorities to realign.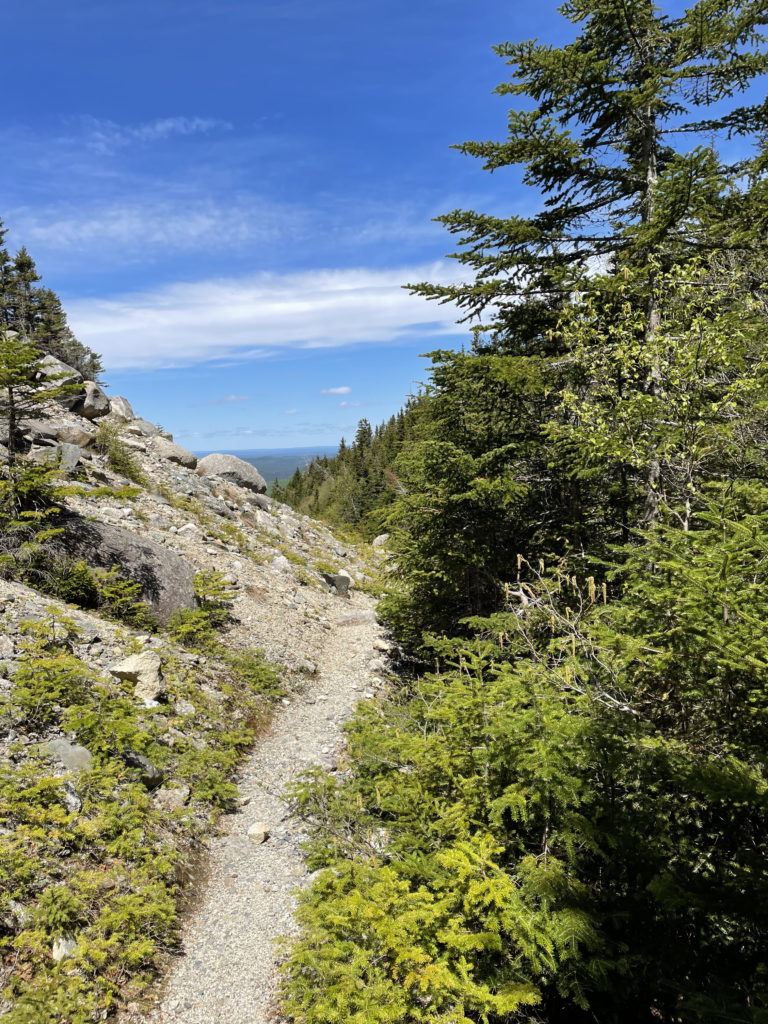 The hike down the Marston Trail was a nice mix of steep, gradual, and flat. Again, lots of travel through a streambed. The AMC guide likes to say this trail 'closely follows' the stream, which translates to: you're walking in the stream. In most places the water was shallow and didn't result in wet shoes, but it may be a different story in the spring with the snow melt.
Summit lesson: Even experienced hikers should check the map before they head out. Looking at the topography will give a good sense of climb and descent, but reading a guidebook or online review is the only way to know about things like slides and scrambles. 
---
| | |
| --- | --- |
| Total elevation: 4,151 ft | Elevation gain: 3,618 ft |
| Mileage: 10.6 miles | Alpine exposure: extreme |
| Terrain: steep sections, stream bed, wooded trail | Challenges: some scrambles, slick ledge, wet streams |
| View payoff: stunning views all around | Dogs: NO! Not allowed anywhere in Baxter State Park |
Recap: For all the attention Katahdin gets, North Brother is a quietly wonderful alternative hike, especially if you arrive at Baxter State Park without a trailhead parking reservation and think you're going to climb Katahdin. If you decide to hike Mt. Coe as part of the loop, make sure you take the trail counterclockwise to avoid coming down the slabs. This hike isn't easy, but the terrain is varied, so you'll find some nice breaks for your legs along the way.