I am a Registered Maine Guide offering hiking trips throughout the state!
From Southern Maine's mini mountain (Bradbury) to Baxter's wild beast (Katahdin) and everything in between, I will be there to help you plan, hike, and safely complete your adventure. While Maine is my home, I also travel to New Hampshire's White Mountains and Vermont's five 4000′ peaks.
Day hikes, camping overnights, and multi-day backpacking trips are offered and rental gear is available at a low cost through a partnership with Maine GearShare.
I am always happy to custom-build a trip to meet your hiking goals. Or, consider joining me one of my favorite adventures: 100 Mile Wilderness, Mount Katahdin, New England's 4000 Footers, Bradbury Mountain, and Backpacking 101.
Hiking with Sarah was an absolute delight. She took the guesswork out of everything – helped us figure out what clothing to wear based on the weather, what gear to bring based on the hiking conditions, which trails to take based on our interests and skill level. She's easy to talk to, highly knowledgeable, incredibly kind, and just one of those humans who are fun to be around. Spending a day on a mountain with Sarah is a five-star experience!

– Kate E, Yarmouth, ME
---
100 Mile Wilderness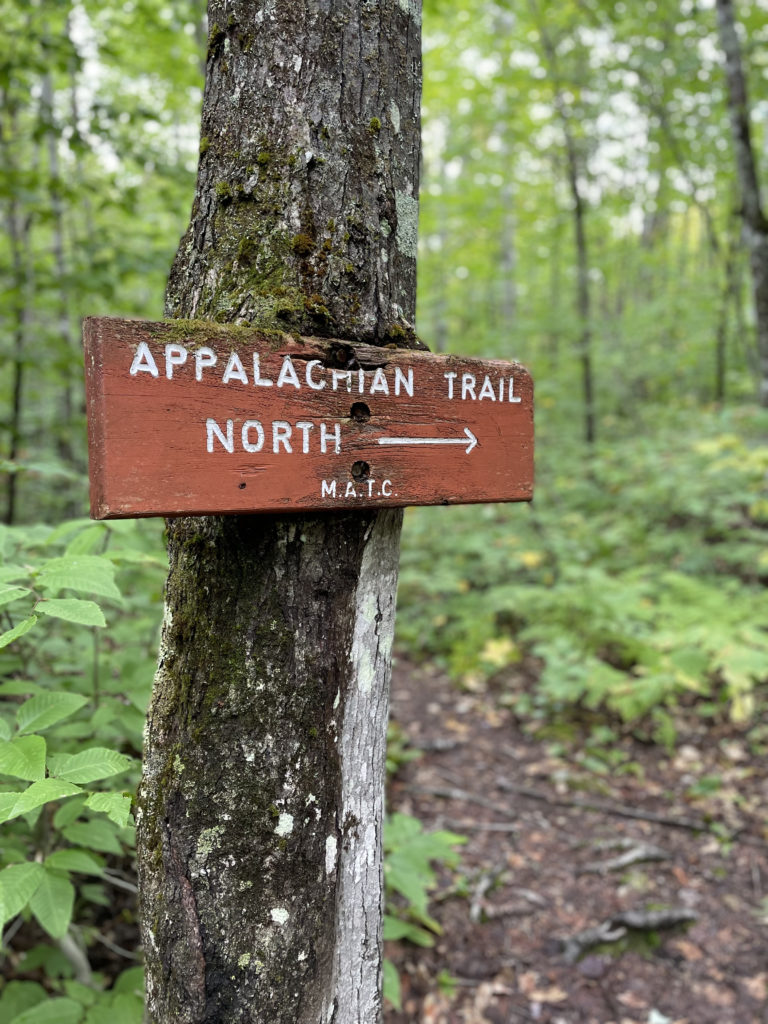 A bucket list item for many hikers, the 100 Mile Wilderness is the longest remote stretch of the entire Appalachian Trail. It begins in Monson, Maine and ends at the Golden Road, at the boundary of Baxter State park. It is challenging, peaceful, beautiful, and incredibly rewarding. You will pass pristine lakes, travel along streams and rivers, see amazing geological features, and experience views of the Maine wilderness seen by very few people.
On average, this hike takes between 6-10 days. The best time of year to complete the 100 is August, September, or early October. Although it can be done earlier in the summer, there are fewer bugs and the water crossings are more manageable later in the season. However, it is also thru hiker season, with many folks on the trail finishing their AT journey. I have knowledge of campsites 'off trail' in case shelters are full, as well as 'bail out spots' in case we need to get off the trail. This trip includes a food resupply around mile 50 to lessen weight in your pack. I can provide high quality backpacking rental equipment at a very low cost through a partnership with Maine GearShare.
While hiking is the main focus of this adventure, time will be built in each day to journal, sketch, meditate, stretch, or simply reflect on the experience. I will make sure each potential participant is prepared for the trip by reviewing gear, food, safety, and fitness requirements for a successful hike.
This trip can be extended 2 days to include summiting Mt Katahdin (additional fee applies).
Contact me to discuss potential dates and cost.
---
Mount Katahdin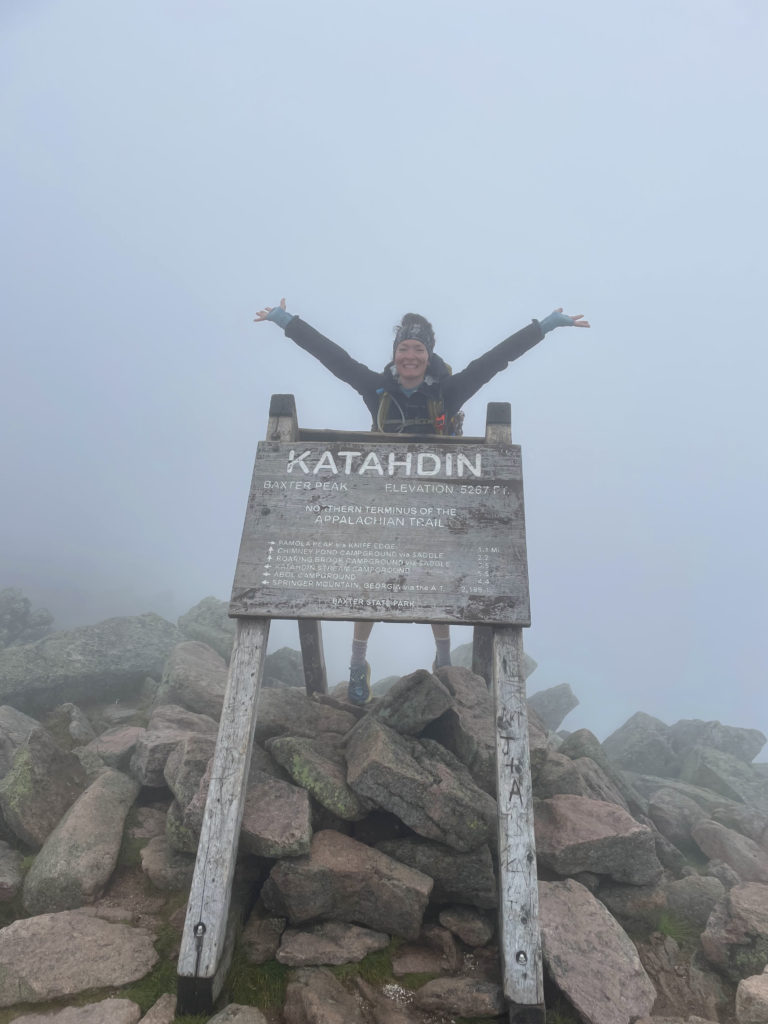 This wild, rugged mountain is the tallest peak in Maine and located in Baxter State Park. There are multiple trail options to reach the summit of Baxter Peak and neighboring Hamlin Peak. While some trails are easier than others, none are easy. This hike is hard no matter which way you go, and the payoff at the top is worth every step. Hiking Katahdin requires more planning than most hikes due to the requirements of entry to Baxter State Park. Maine residents have earlier access to trailhead parking, so plan ahead for your summer ascent by contacting me now!
---
New England's 4000 footers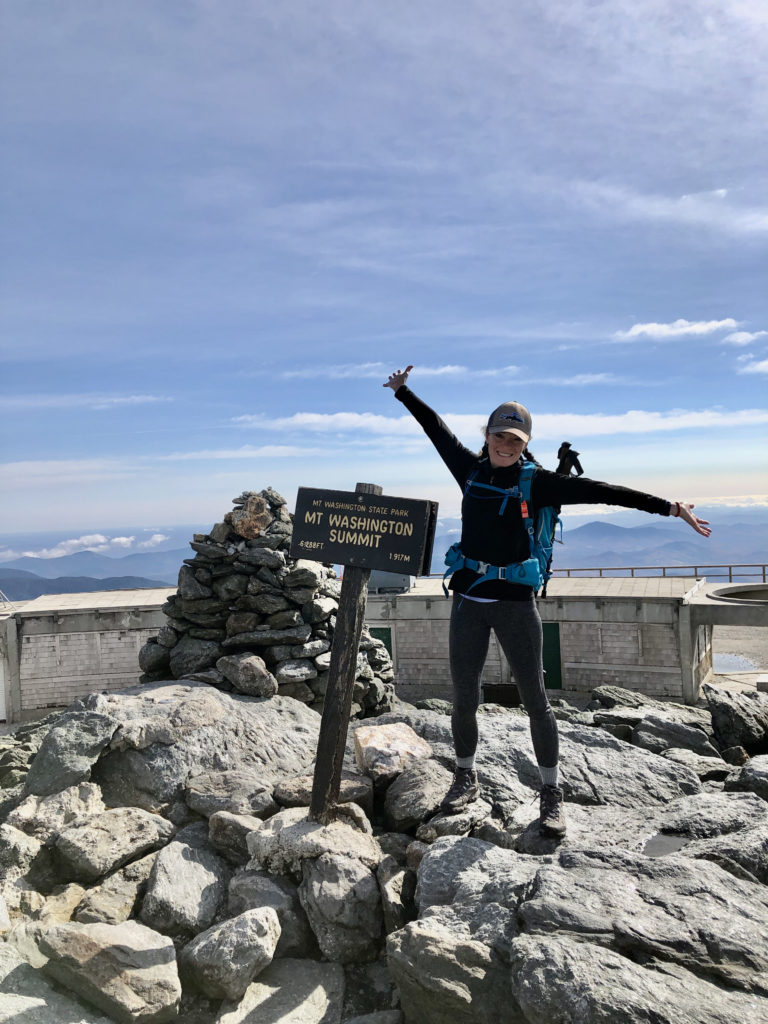 There are 67 mountains over 4000 feet in elevation in New England. Well, there are a lot more, but there are 67 that qualify for the Appalachian Mountain Club's list. Some are easily accessible with well marked trails and others are pretty remote. I offer guided trips up all 67 peaks, including day trips and multi-day outings with camping in between for those traveling a long distance or wanting to check a few off the list at once. In many cases, multiple peaks can be covered in one hike. Check out my 4000 Foot Hikes page to read about each peak and multi-summit hikes, and contact me to start planning!
---
Bradbury Mountain Adventure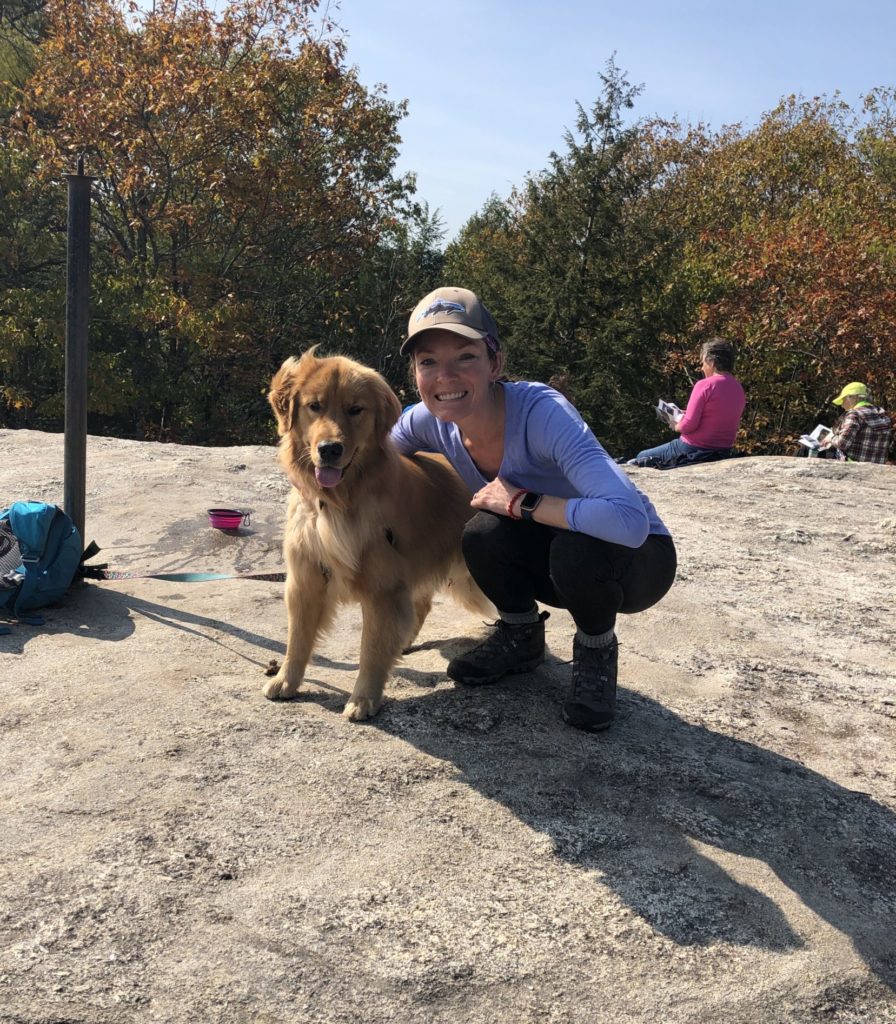 Bradbury Mountain State Park in Pownal is less than a half-hour from downtown Portland, making it the closest mountain to the city. Exploring the park is a great way for visitors (and locals!) to see a different side of southern Maine. Trails meander through the woods, ranging in distance and difficulty, and the view from the top of Bradbury Mountain is lovely. 1-3 mile hikes are available and include plant and animal identification and fun Maine facts. As a long-time resident of Portland, I can also help you plan other activities in the area, including food, sights, museums, shopping, breweries, and family-friendly outings. Let's chat!
---
Backpacking 101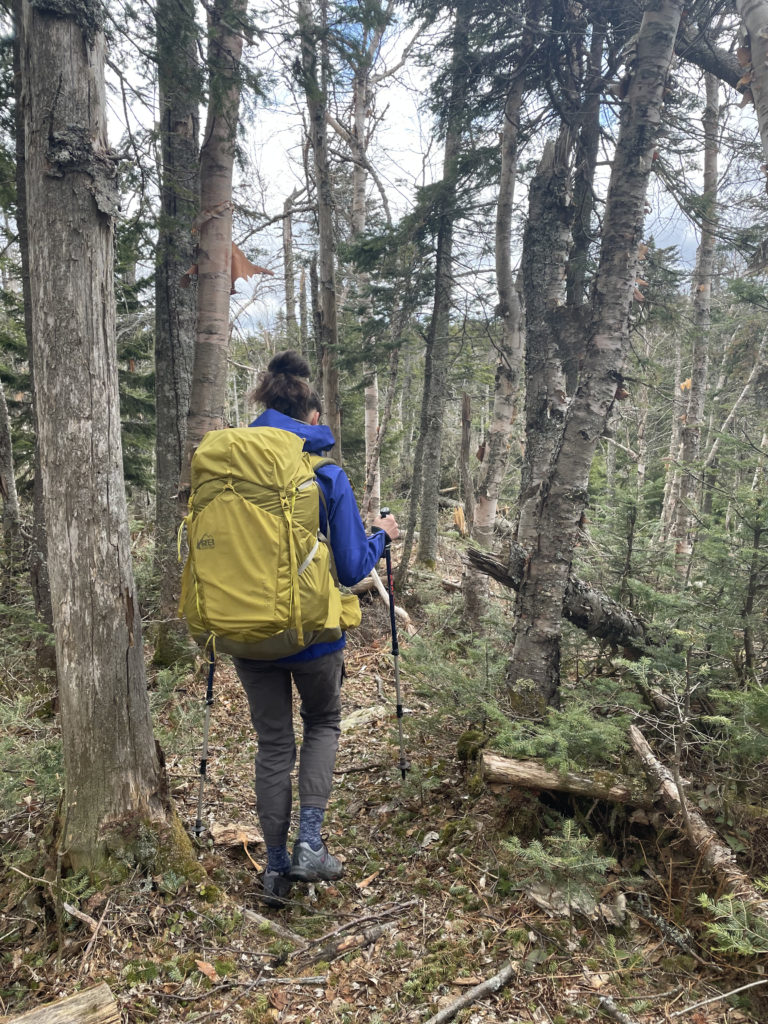 Are you an experienced day hiker who's ready to spend a night (or 2, or 3) in the woods? I was fortunate enough to have a friend (an AT thru hiker) show me the ropes on my first backpacking trip, and I'm excited to share that knowledge with other hikers. Backpacking requires careful packing to manage weight—you don't want to carry anything you won't absolutely need (except first aid supplies). There are also important things to consider when choosing a spot to camp for the night, mapping distances, estimating caloric needs, and refilling water.
Join me for an informative, safe overnight adventure! 1, 2, and 3 night trips are offered in Maine and New Hampshire. I can provide high quality backpacking rental equipment at a very low cost through a partnership with Maine GearShare, so you won't have to purchase a ton of equipment before you give backpacking a try. Start planning now!