She Hikes Mountains offers guided hikes to the summits of all 67 New England 4000 footers!
(wait… what are the 4000 footers?) —or— (say no more, where do I sign up?)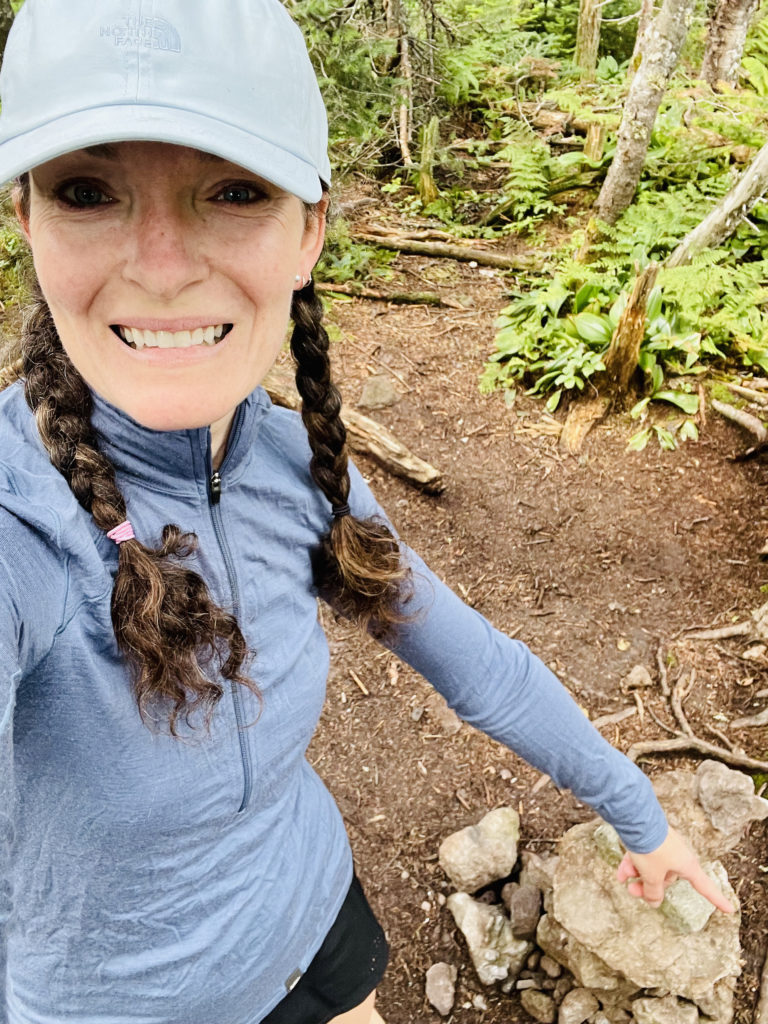 Why hire a guide?
SAFETY & FIRST AID
Often, hikers opt to hire a guide for higher peaks that rise significantly into the alpine zone. At these high elevations, weather becomes a serious risk factor, as does the ability to navigate using map, compass, and GPS if anything goes wrong. As a registered guide, these are skills I bring with me on every hike, as well as a certification in CPR and Wilderness First Aid.
PEACE OF MIND
I've hiked the 67 and am familiar with the trails, terrains, and challenges. I will never take you on a trail I haven't been on. You can rest assured I'll know what we're going to encounter along the way. In many cases, I can make recommendations to accommodate your goals or specific needs. Want to combine as many peaks as possible? We can plan a Pemi loop or a Carter-Moriah traverse. Want to hike Washington but you're terrified of heights? We'll skip the ravine trails. Knees kill you on steep descents? I'll do my best to find a more gradual option. You will benefit from my experience and my ability to study and analyze trails before the hike.
ENCOURAGEMENT AND ACCOUNTABILITY
As you guide, I'm there to keep you safe AND to cheer you on. My personal experience hiking the 67 was life changing (literally, I became a guide because of it). I believe everyone who has this goal in mind should go for it with the support they need. I'll make sure you're well-prepared with the right gear, I'll talk you through the tough parts, and I'll definitely be carrying treats for the top!
For more information, visit Guide Services or Contact Me!
What are the 4000 footers?
There are 48 peaks in New Hampshire (67 if you add Maine and Vermont) that qualify for the Appalachian Mountain Club's 4000 footers list, meaning their elevation rises over 4000 feet. Hiking the 48 or the 67 is a great way to enjoy New England's beautiful wilderness areas while accomplishing an impressive goal. Some people finish the 48 in a month, others take years to finish. I completed the 67 in one year by hiking once a week. Whatever your goal, I can help make it happen!