She Hikes Mountains offers 1 & 2 night guided backpacking trips!
Perfect for day hikers who want to make the leap into overnights.
(wait… tell me more about backpacking) —or— (say no more, where do I sign up?)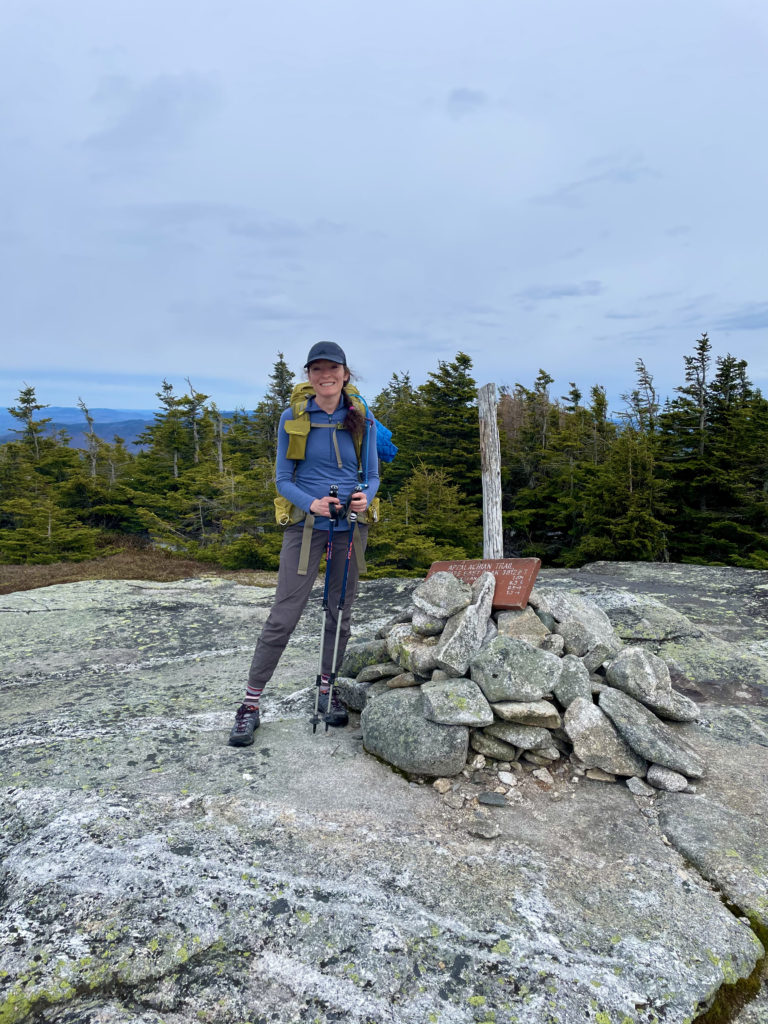 Why hire a backpacking guide?
GUIDANCE & SAFETY
I had been hiking every week for nine months before I spent a night in the woods. I was very comfortable on the trail—I had all the gear I needed for long days and tough terrain—but I didn't have the confidence to spend the night alone at a remote tentsite. Luckily, I had a friend who was willing to show me the ropes and accompanied me on my first 2-night, 3-day trip on Grafton Loop Trail.
Could I have figured it out on my own? Sure. Was is so much more enjoyable to learn in the field, and did I benefit from the guidance of an expert? Yes!
Everyone should have the opportunity to try backpacking in a way that feels safe and comfortable. I will help you figure out what to bring and how to pack it in your bag, how to choose a safe place to camp, how to prepare and store food in the woods, how to manage and filter water, and how to start a fire — without lugging firewood or lighter fluid along with you!
RENTAL GEAR
Purchasing all the equipment required to backpack can be daunting. There are so many gear options, which can be mentally and financially overwhelming. As a member of the Maine GearShare, I'm able to offer clients a backpacking rental package for as little as $45 a day. This allows you to try backpacking without a major financial commitment. A la cart rentals are also available if you have some items but need a few more.
PEACE OF MIND
I'll take the stress out of planning and help manage any worries you have about spending the night in the woods!
Where will we go?
She Hikes Mountains has two fantastic options for your first backpacking trip. One is in Grafton Notch State Park near Bethel, and the other is in the Bigelow Preserve near Carrabassett Valley. In both locations, you can choose a one or two night trip and a several milage options, ranging from 8.5 to 38 miles. Custom trips are welcome, too!
For more information, visit Guide Services or Contact Me!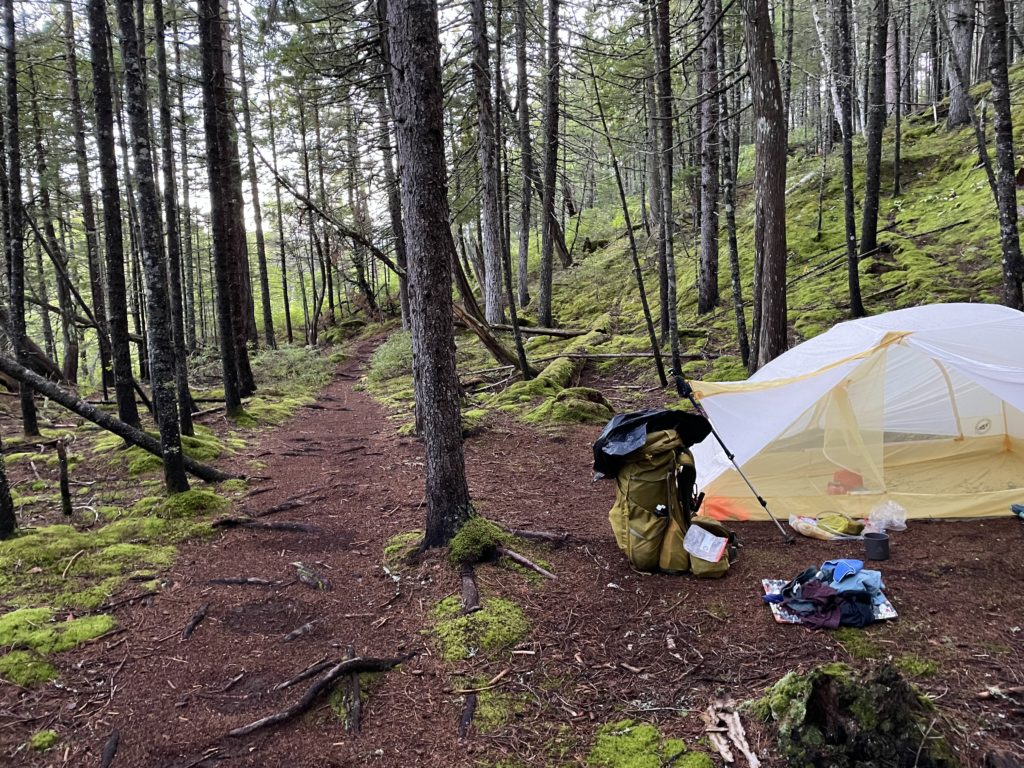 Tell me more about backpacking…
The term 'backpacking' generally refers to any trip that involves spending a night in the woods. Unlike 'car camping' where you can drive right up to your campsite with all your gear in your trunk, backpacking requires carrying everything you'll need for the night (or multiple nights). In addition to what you would carry for a day hike (layers, first aid, navigation tools, food), you'll also bring shelter (tent, hammock, tarp), seasonally appropriate sleeping gear (sleeping bag and pad), more food and probably a stove, and a water filter. The goal is to pack as light as possible! There are many gear options labeled 'ultralight' (or UL) to help.