Camel's Hump 4083 ft
After hiking Killington Peak, I drove north to Camel's Hump State Park in Duxbury, Vermont. Like most trips through the Green Mountain state, the drive was scenic, passing rivers, covered bridges, and farmland. And it was very green.
I was heading for the Monroe Trailhead, reached via the rural Camel's Hump Road. Although this is a state park, it is undeveloped, meaning there is no fee and no visitor services. A small parking lot is available at the end of the road, and I imagine it fills fast on weekends. Parking on the road isn't really an option (it's very narrow without a shoulder), so plan accordingly. At 1:30pm there were spots, but it was a Wednesday. And the morning hikers were probably already finished.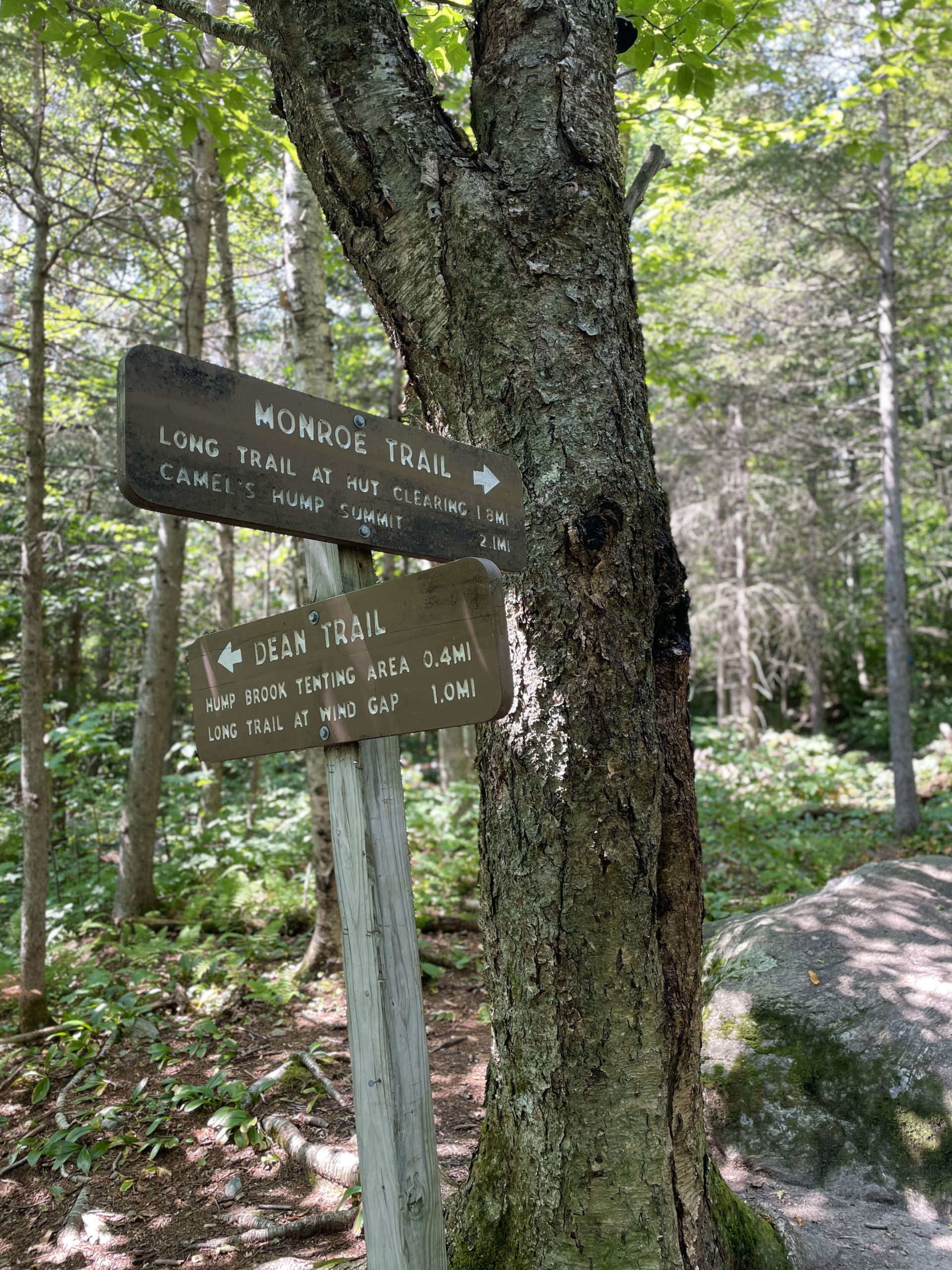 Almost immediately after starting out, Monroe Trail passes a memorial plaque honoring the crew of a B-24 Bomber that crashed near the summit of Camel's Hump in 1944. The plane was flying a training mission during World War II. The Vermont Daily Chronicle published a remembrance article about the event in 2019, 75 years after the crash. Experts speculate the pilot dropped below the recommended altitude to escape frigid temperatures and crashed into the summit. Planes in 1944 were still relatively new; they lacked heat and pressurization, often had mechanical issues, and were manned by young, inexperienced trainees. According to the article, between Pearl Harbor and VJ Day, an average of ten young men died every day in training crashes, a total of 15,000 during the war.
There were ten crew members on the plane that crashed on Camel's Hump. Nine died instantly, but PFC James Wilson, an 18 year old gunner who had been sleeping in the back of the plane, survived. He was badly injured, and he spent 41 hours in 20 degree temperatures before rescuers found him. Wilson lost both his hands and feet to frostbite. However, he quickly adjusted to his prosthetics and lived a full, successful life. He became a lawyer and spent most of his career advocating for disabled veterans.
Although I didn't see the wreckage during my hike, a wing and part of the fuselage are still visible near the summit, off Alpine Trail.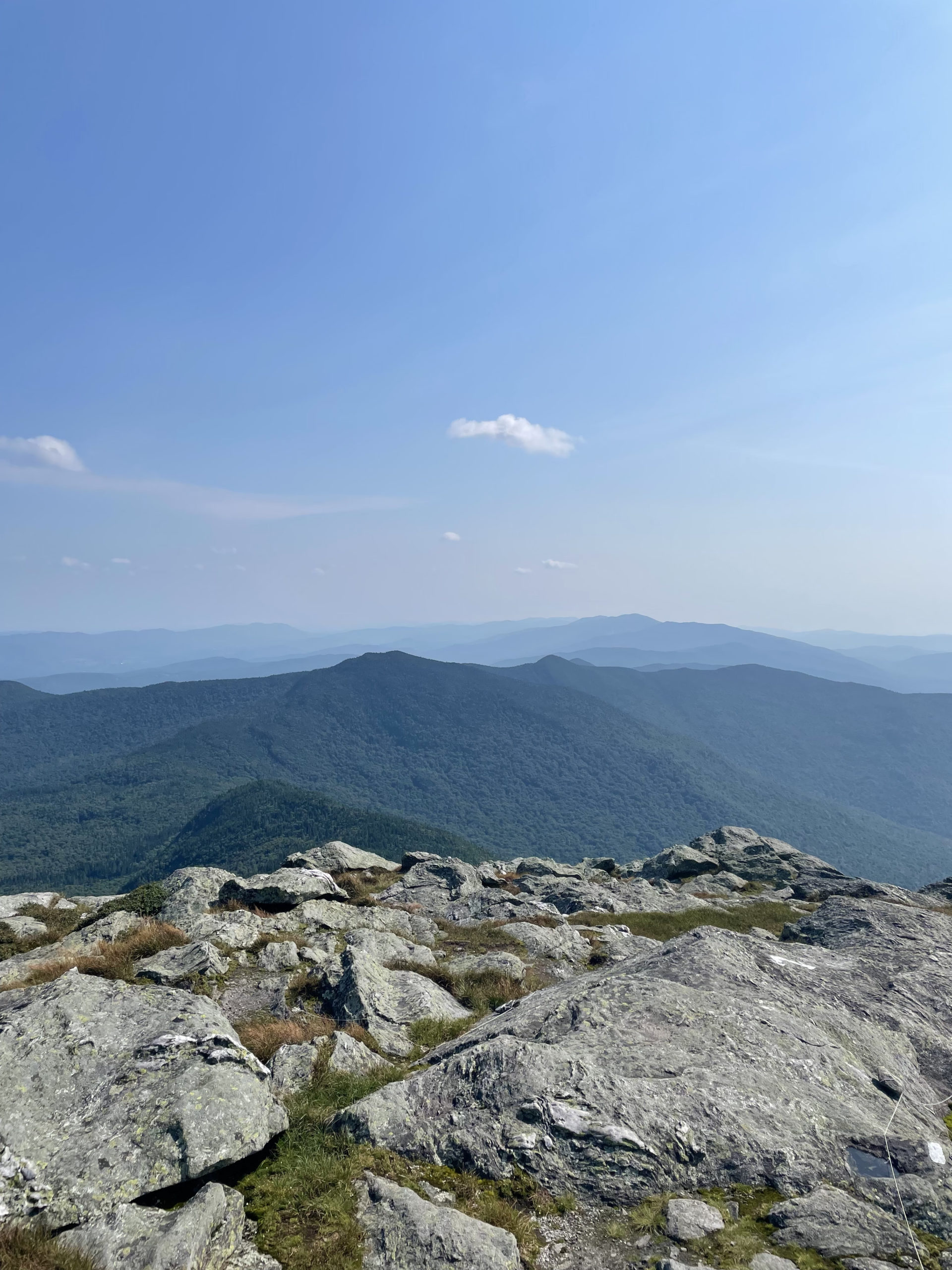 I did, however, see the incredible views from the peak. The Monroe Trail is steep but has several sections that level off, making it feel very manageable. There are also lovely cascades, mossy rocks, and very lush forests. Near the summit, Monroe Trail intersects the Long Trail, which leads the rest of the way to the peak. The exposed, rocky summit has low scrub and incredible views in every direction.
From the summit, you can reverse back down Monroe Trail or continue on the Long Trail to the intersection of Alpine Trail, which will eventually reconnect with Monroe Trail (and pass the plane wreckage). Alpine Trail is a bit shorter and steeper than Monroe, although switchbacks help manage the elevation. The whole loop is six miles, relatively short for such an amazing view!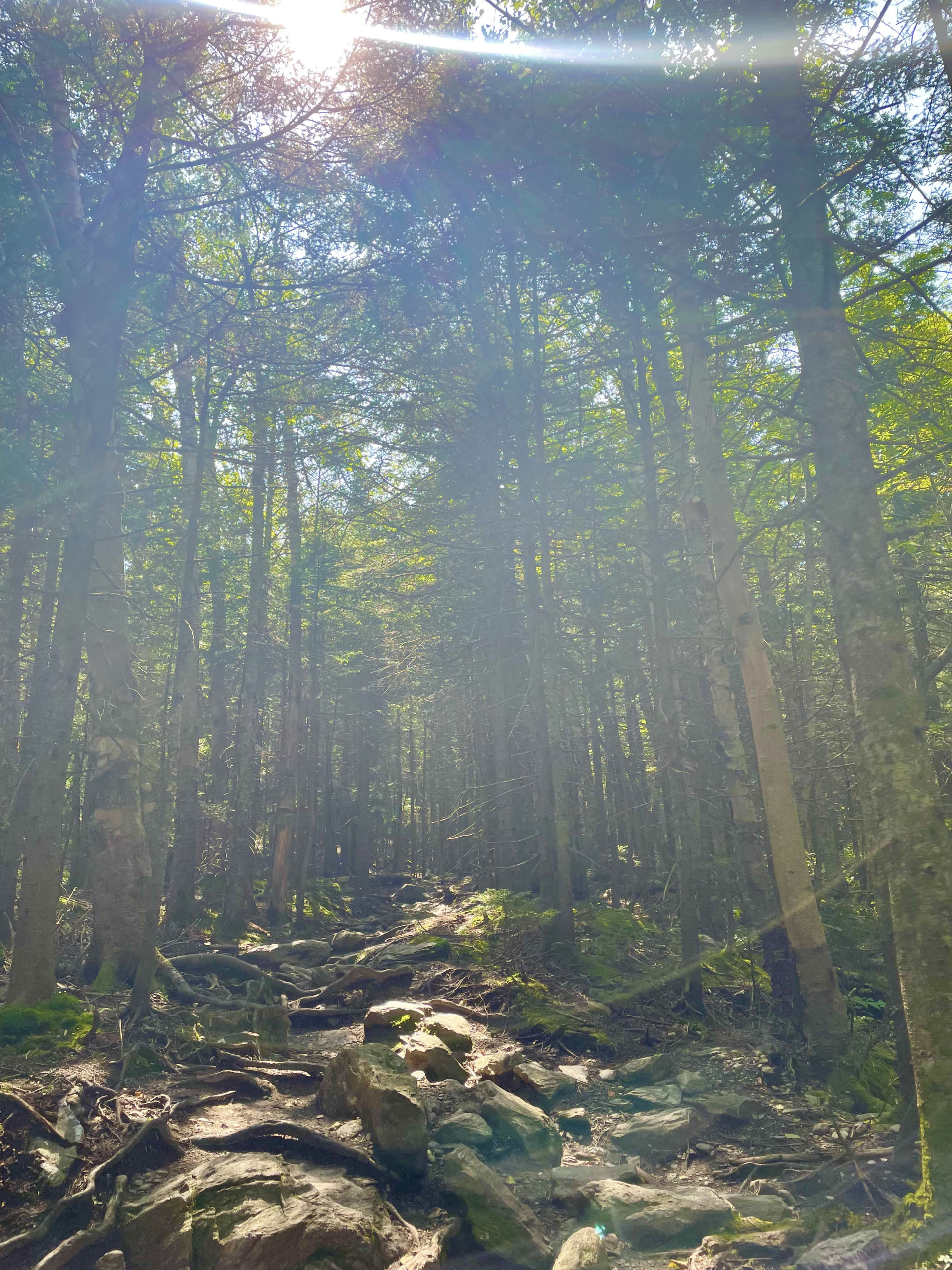 After descending, I headed to Underhill State Park to camp. It's a small campground within the bounds of Mt. Mansfield State Forest, and it has ten tent sites, six lean-tos, and one shelter tent site. I splurged for a lean-to on the advice of a friend who'd been there before, and it was absolutely worth it. My spot was private, spacious, and wooded. The campground has a real bathroom (lovely) with cold running water and firewood for purchase (VT is VERY strict about firewood).
I made a fire and settled in for a night of very little sleep…
---
| | |
| --- | --- |
| Total elevation: 4083 ft | Elevation gain: 2588 ft |
| Mileage: 6 miles | Alpine exposure: at summit |
| Terrain: woods walk, rough footing, rocks | Challenges: steep in parts |
| View payoff: spectacular | Dogs: yes |
Recap: Camel's Hump is a great intermediate hike. The 6-mile distance is very manageable and the steep sections are balanced with more gradual stretches. The wreckage of (and story behind) a WWII B-24 Bomber adds a cool history lesson to this trek, and the views from the top are amazing. The woods are green, mossy, and lush, just as one would expect the Green Mountains to be.