One of the silver linings of breaking a bone that limits my ability to hike is discovering new adventures close to home. Portland Trails has a many wonderful options right in my backyard, and many southern Maine towns have their own municipal trail systems. In Cape Elizabeth, public access trails range from oceanfront walks to woodsy treks to the 7.5 mile Cross Town Trail that links several trails together. Information about the town's 18 Greenbelt Trails can be found on the town website and on the Cape Elizabeth Land Trust website.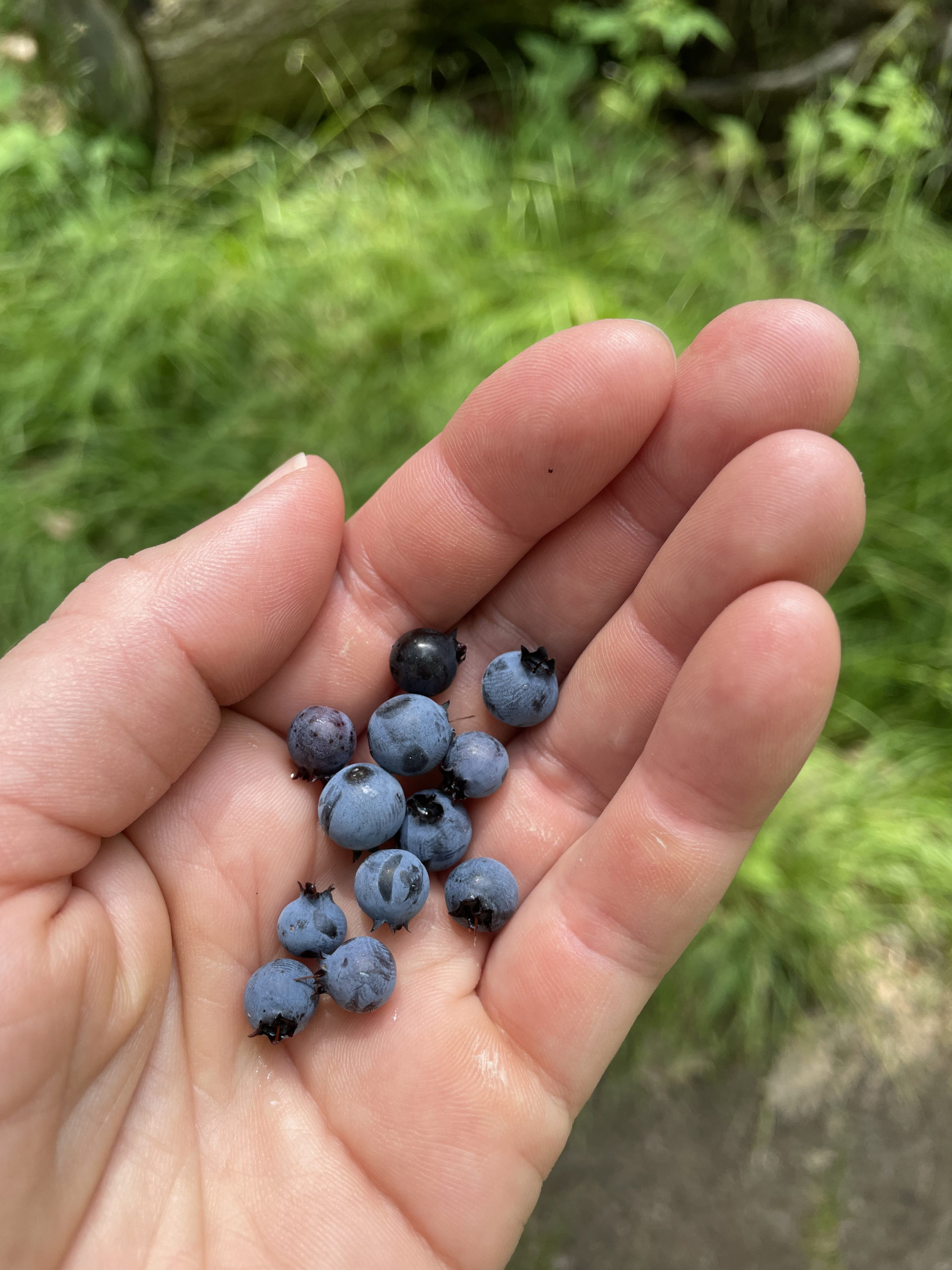 This week's walk was Great Pond Trail, about 3 miles out and back. The trail is accessed off Fenway Road, a quiet residential side street with No Parking signs at the end but plenty of spots before the cal-de-sac. The trail can also be accessed via Vernon Road or on the opposite side on Route 77, although the parking there is harder.
After a brief walk through the woods off Fenway Road, you come to the Great Pond boat racks and launch. The 32 spaces on the rack (for canoes and kayaks) are assigned by lottery each March. Otherwise, you can carry your boat 200 yards from the road to the launch beach. This is also a great spot for a picnic and a swim.
Not long after the boat launch beach, a long stretch (700 feet total) of elevated boardwalk crosses Alewife Brook and hugs the edge of the pond. At the end of the boardwalk there is a minor uphill and a short spur trail leading to the water. From a large boulder on the water's edge, there is a lovely view of the pond and marshes. According to the Cape Elizabeth Land Trust, Great Pond is home to pickerel and large mouth bass, and the surrounding forest and marshlands are habitats of wading birds, geese, ducks, deer, and the occasional moose.
The trail turns away from the pond after the outlook and continues through the woods, passing abundant wild low bush blueberries and ending at Route 77, conveniently across the street from Kettle Cove Creamery and Shack. The whole trip is quite flat (except for one slope with stone steps and a metal railing) and is also a popular place to bike.
---
| | |
| --- | --- |
| Total elevation: N/A | Elevation gain: 141 ft |
| Mileage: 3.5 miles | Alpine exposure: N/A |
| Terrain: woods walk | Challenges: muddy in spots when wet, possibly buggy |
| View payoff: very nice pond views | Dogs: yes |
Recap: This is an easy, scenic woods walk with a variety of views through forest and wetlands. Based on other reviewers, parking on the Fenway Road side of the trail is much easier than the Route 77 side (there are only 3 spots there), especially during the summer.